The Washington State Office of Minority and Women's Business Enterprises logo is the cornerstone of our identity; a valuable asset that clearly identifies our agency, communicates the Department's professional level of service, and reinforces our commitment of integrity in our services to business owners and stakeholders. Our logo was designed for versatility, and easy recognition. It was researched, developed, then designed to represent minority and women-owned businesses in a distinctive, memorable, and compelling way. 
Web site use:
Any hyperlink from the logo must be to the OMWBE Website at http://www.omwbe.wa.gov
The logo must be used in a manner which befits the dignity of the State of Washington.
Print materials and other use:
The logo may be used on print and promotional materials provided the use is consistent with OWMBE goals and purposes.
OMWBE certified business, members of the advisory committee, and other state, county or local agencies may use the OWMBE logo for promotional purposes. A business that has lost its certification with OMWBE must cease use of the OMWBE logo immediately upon notice of decertification.
Any other entity must request permission from OWMBE prior to use of the logo. To request permission to use the logo contact us at publicrecords@omwbe.wa.gov
OMWBE Logo Use and Specifications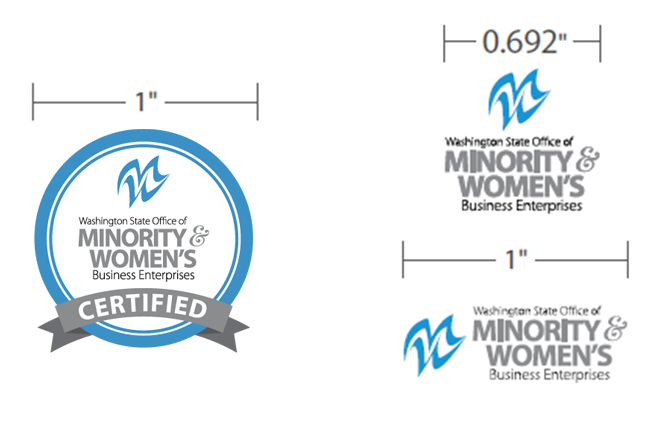 The logo mark width should be no smaller than 0.1875" wide.

Recommended reproduction size is: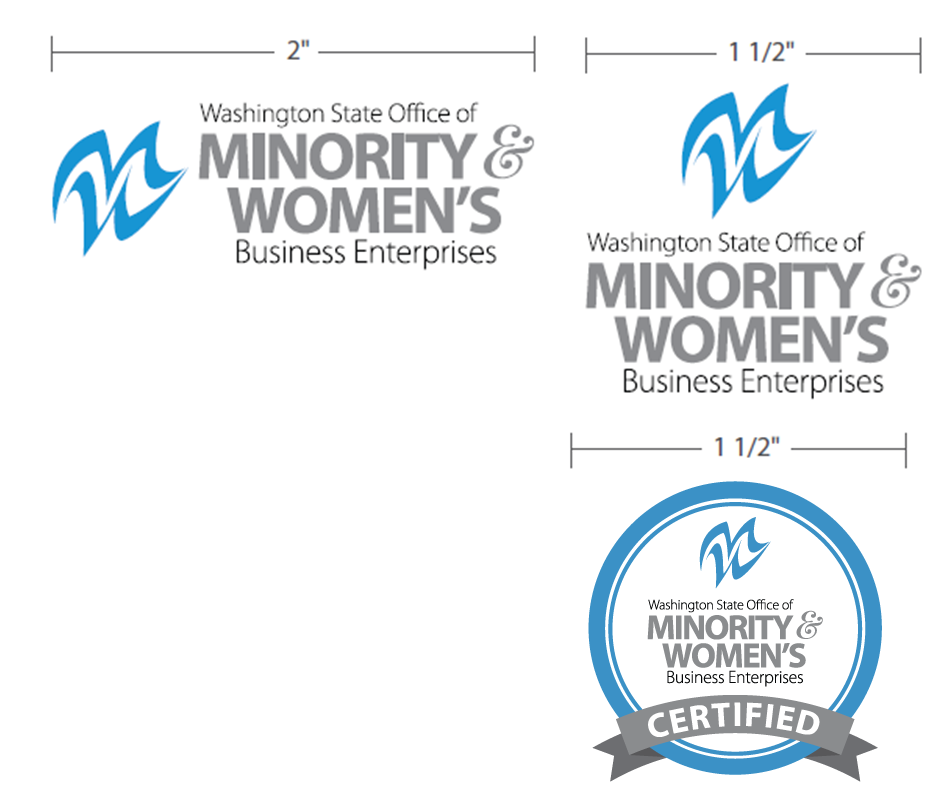 Download OMWBE Logos (.png format)
| | | |
| --- | --- | --- |
| Click to Download | Click to Download | Click to Download |
Use at 100% of original size provided. Please contact omwbewebadmin@omwbe.wa.gov for higher resolution versions for print.