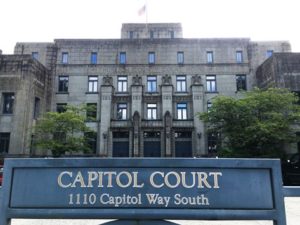 Main: (360) 664-9750
Toll Free: (866) 208-1064
Fax: (360) 586-7079
TTY: (800) 833-6384
1110 Capitol Way South, Suite 150 Olympia, WA 98501
Driving directions
Mailing Address:
OMWBE
P.O. Box 41160
Olympia, WA 98504-1160
Office Hours:
Our office is open to the public for in-person visits Tuesdays and Wednesdays from 8am - 5pm. You are also welcome to contact us via email at technicalassistance@omwbe.wa.gov or to call us by phone at (360)-664-9750.
OMWBE can assist customers who may have difficulty speaking English via translation services. You are welcome to contact us through our main lines (360) 664-9750 or toll-free (866) 208-1064.
Employee Recognition
If you would like to leave feedback about your experience with an OMWBE team member, please fill out our new employee recognition form. Click Here to Leave Feedback
Other Questions:
Please call us or use the form below to send us an email.