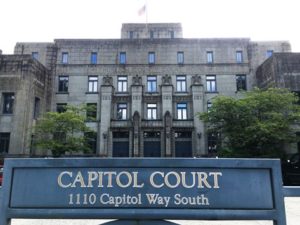 Main: (360) 664-9750
Toll Free: (866) 208-1064
Fax: (360) 586-7079
TTY: (800) 833-6384
1110 Capitol Way South, Suite 150 Olympia, WA 98501
Driving directions
Mailing Address:
OMWBE
P.O. Box 41160
Olympia, WA 98504-1160
Office Hours:
OMWBE is open Monday through Friday, 8 a.m. to 5 p.m.
Temporary closures due to Governor Jay Inslee's Directive 20-08:
Thursday, July 2nd
Friday, July 3rd - Independence Day
Friday, July 10th
Friday, July 17th
Friday, July 24th
While employees cannot work and phone support will be unavailable on these dates, you can still email any questions to technicalassistance@omwbe.wa.gov. Our Certification Team will get in touch with you the following Monday.
OMWBE can assist customers who may have difficulty speaking English via translation services. You are welcome to contact us through our main lines (360) 664-9750 or toll-free (866) 208-1064.
Other Questions:
Please call us or use the form below to send us an email.