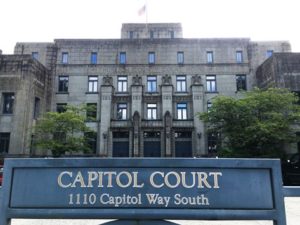 Main: (360) 664-9750
Toll Free: (866) 208-1064
Fax: (360) 586-7079
TTY: (800) 833-6384
*SPECIAL NOTE* 
Due to inclement weather and hazardous road conditions, OMWBE's physical office is closed Tuesday, February 12, 2019. However, we are working remotely and if you need immediate assistance today, please email us at technicalassistance@omwbe.wa.gov and we will respond as soon as possible.
1110 Capitol Way South, Suite 150 Olympia, WA 98501
Driving directions
Mailing Address:
OMWBE
P.O. Box 41160
Olympia, WA 98504-1160
Office Hours:
OMWBE is open Monday - Friday 8:00am - 5:00pm
Contact Information:
 

Topic
Point of Contact
Phone
Email

Certification Questions and help with the Directory of Certified Firms

Out of state onsite requests

Main Line and TA email

(360) 664-9750

(866) 208-1064

technicalassistance@omwbe.wa.gov
Certified Firm Investigations/Complaints
Sarah Erdmann
(360) 664-9771
SarahE@omwbe.wa.gov 
Linked Deposit Loan Program
Kathryn Akeah
(360) 664-9763
KathrynA@omwbe.wa.gov
Request OMWBE participation in an outreach/education events

Kathryn Akeah 

Elisa Young

(360) 664-9763

(360) 664-9769

Media Inquiries
Lisa van der Lugt
(360) 664-9750
LisaV@omwbe.wa.gov
Legislative Inquiries
Mynor Lopez
(360) 664-9764
MynorL@omwbe.wa.gov
Agencies or Educational Institutions seeking assistance with supplier diversity
Elisa Young
(360) 664-9759
ElisaY@omwbe.wa.gov
Public Records Request
Public Records
(360) 664-9764
Publicrecords@omwbe.wa.gov
Para información en español
Kathryn Akeah
(360) 664-9763
KathrynA@omwbe.wa.gov
Other Questions:
Please call us or use the form below to send us an email.