The Fiscal Year 2022 Annual Report is now available!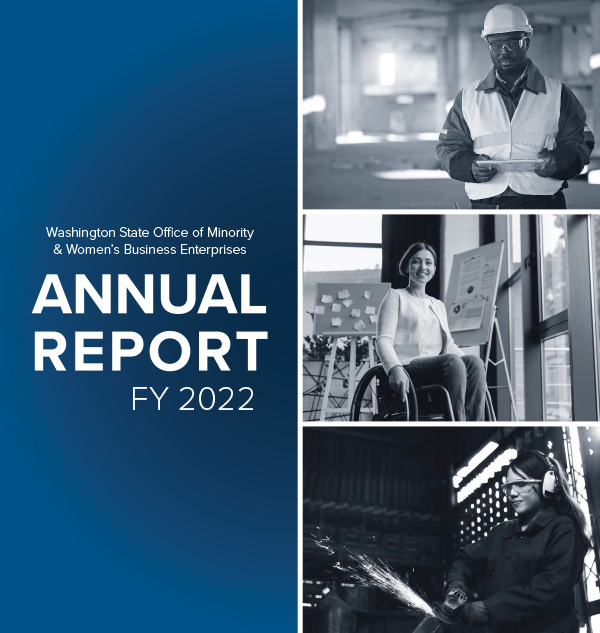 Highlights include:
3,144 businesses were certified at the end of Fiscal Year 2022.
2,615 businesses held OMWBE State Certifications, and 1,581 businesses held OMWBE Federal Certifications.
Certification analysts responded to 5,338 certification questions.
Agencies and Institutions of Higher Education spent a combined $178,172,216 with OMWBE Certified Businesses, which is 2.96% of total eligible state spending.
Combined spending rose from 2.78% in Fiscal Year 2021 to 2.96% in Fiscal Year 2022.
OMWBE welcomed the Office of Equity, the LGBTQ Commission, and the Women's Commission to participate on the Governor's Subcabinet on Business Diversity.
OMWBE launched Access Equity, an enterprise level business diversity management system, to a Phase 1 pilot group of state agencies and universities in January of 2023.
Businesses held 290 business loans in the Linked Deposit Loan Program at the end of Fiscal Year 2022 worth a combined total value of $98,952,340.
Read our FY 2022 Annual Report
---
View previous annual reports: