Business Diversity Subcabinet Updates
Online resources will assist state agencies in improving supplier diversity
The Subcabinet is preparing  a phased roll out of supplier diversity tools and resources developed by its Community of Practice. The resources offer guidance on such topics as outreach to diverse firms, public works best practices, and ways to identify diverse business options in master contracts.
The roll out will begin with six state agencies of the Subcabinet that represent two-thirds of state spend. Workgroups supported by these agencies developed the tools to address such topics as outreach, master contracts, planning/forecasting and addressing internal processes. Their experience and feedback will lead to an enhanced tool that will be shared as additional state agencies are invited to join the Community of Practice beginning in 2020.
---
Disparity Study shared at informational meetings statewide
OMWBE traveled across the state to gather feedback on the Disparity Study and answer questions. Stops included Bellevue, Richland, Seattle, Spokane, Tacoma, Vancouver, and Yakima.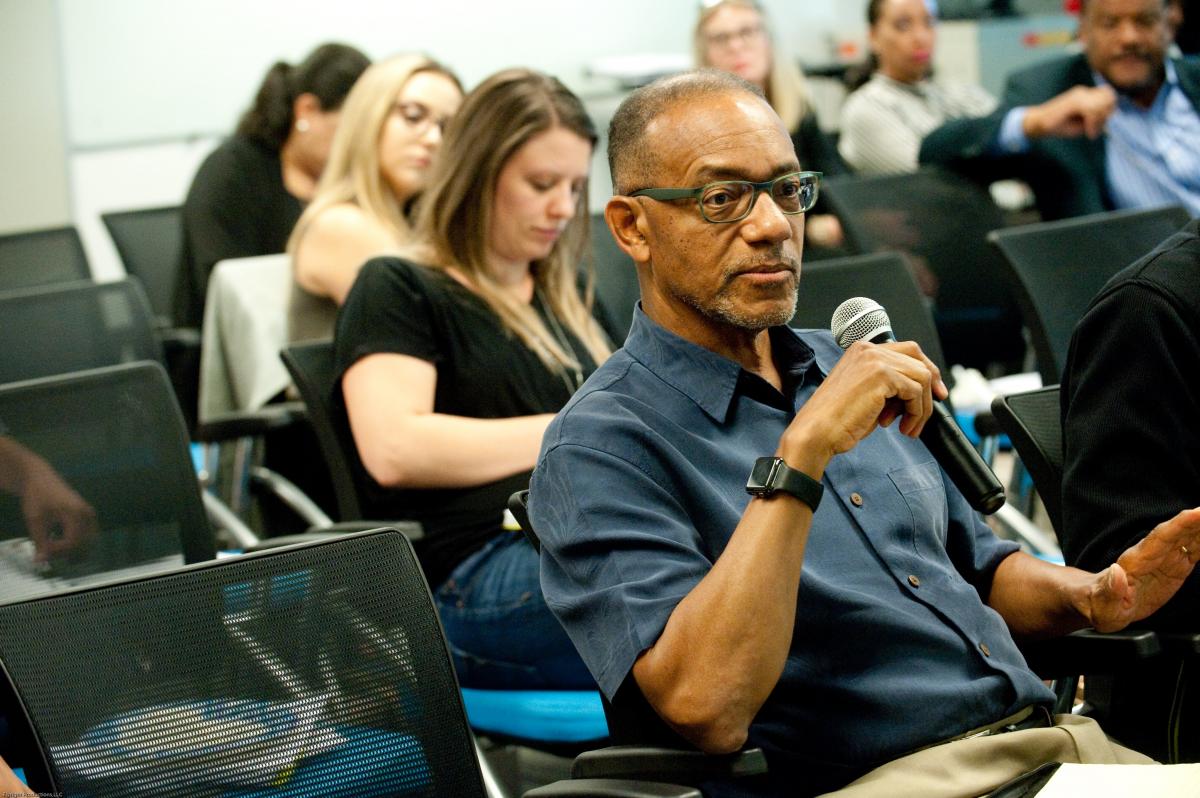 (Photo courtesy of Flyright Productions)
---
Visual Roadmap to Contracting Equity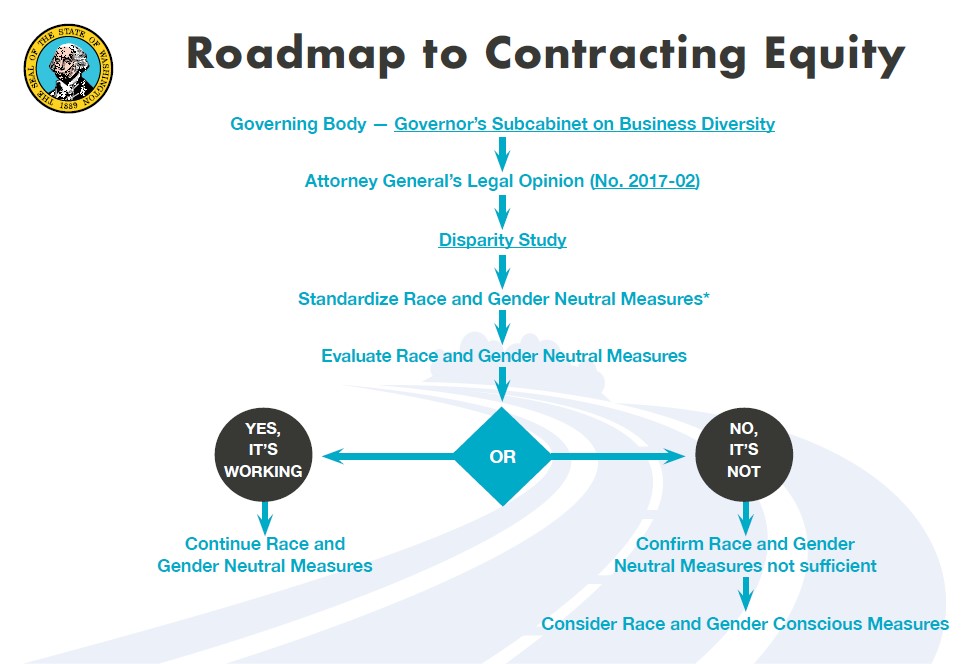 This roadmap is a high level representation of the steps toward changing the system to achieve greater supplier diversity. Starting with the launch of the Subcabinet itself, the roadmap shows the path toward using racial and gender neutral measures or a path that could lead to race and gender conscious measures.
---
Disparity Study will help Washington improve opportunities for small and diverse businesses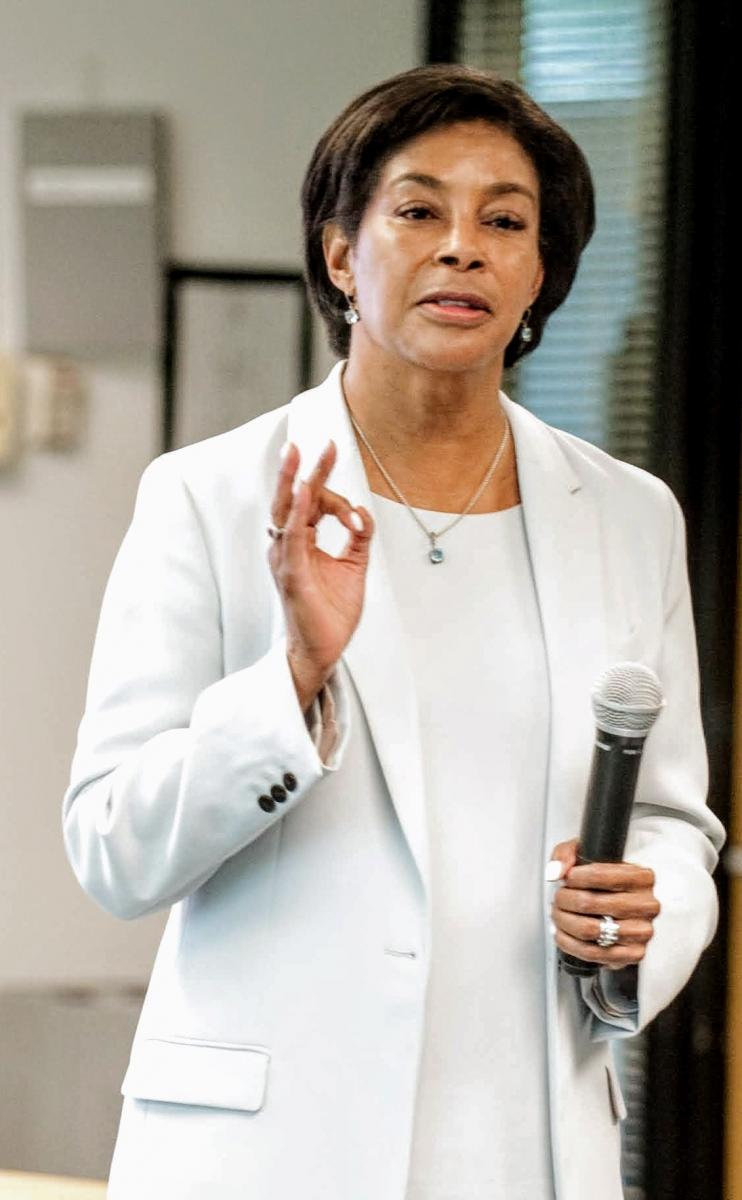 The state's Business Diversity Subcabinet  received results from a Disparity Study that will assist in ongoing efforts to improve opportunities in government contracting for certified minority-, women- and veteran-owned businesses.
"We know communities of color, veterans and women face persistent barriers to state contracting opportunities. The Disparity Study is an important step on our path to improve," said Subcabinet Administrative Director Rex Brown.
The Subcabinet was formed in 2015 by Gov. Jay Inslee to address inequities in state contracting and procurement practices. The Subcabinet and state agencies are still reviewing the results of the study. Washington will use the study information along with a new diversity framework developed by the Subcabinet to refine its approach to improving utilization of small and diverse businesses.
"We wanted to release the study right away so that interested organizations and community members could take some time to digest it and formulate any questions they'd like to see answered as well," said Chris Liu, Director for the state Department of Enterprise Services, the agency that oversaw the study contract on behalf of the state.
The Subcabinet is planning a series of informational meetings throughout the state to discuss the study and next steps.
(Photo of Colette Holt courtesy of Flyright Productions)